Recently I've added real estate digital artist and photographer to my resume.  The new role has kept me from posting here on my blog on a regular basis.  But, I wanted to share with you some of my new skills sets by sharing with you in this post some of my digital art.  I've decided that to keep this fun, I'd have my digital art relate to writing, so here's my digital art ode to books and libraries.
I've included images that explore various colorways, and have thereby presented them here reminiscent of Andy Warhol, or in diptych and triptych format.
Here are my digital art renderings of some well-known libraries around the world, like the Library at Admont Monastery in Europe.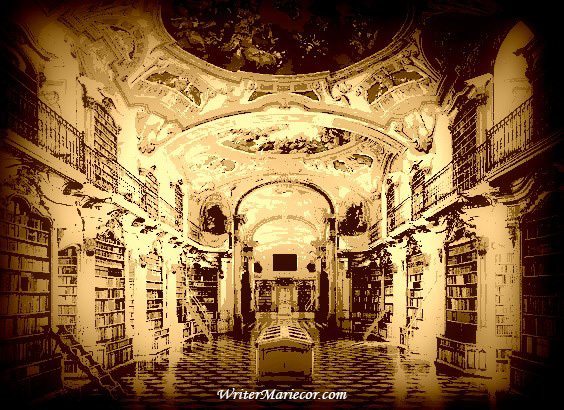 This one is of the Atheneum in Boston.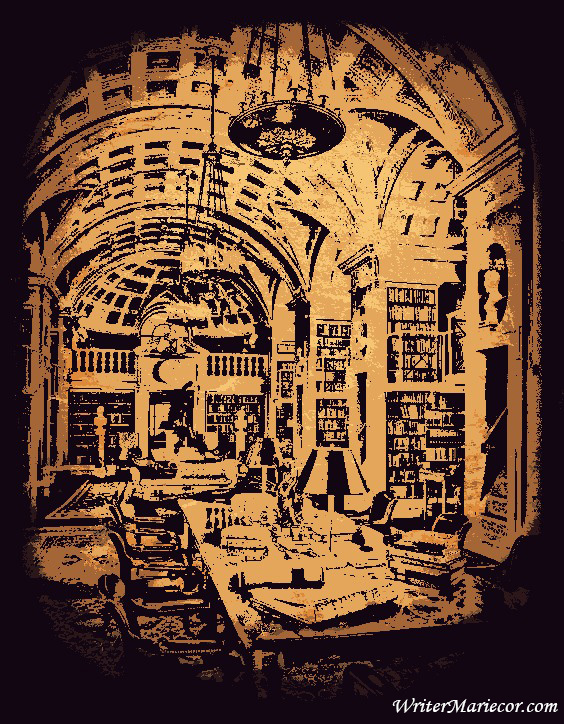 And, of course, this is the Cambridge University Reading Room.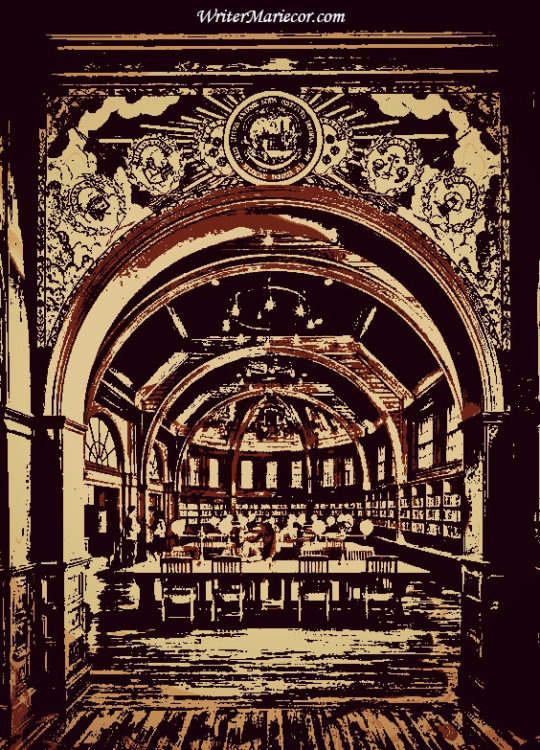 For those who are looking for interior design of the library, here's one of a library chandelier.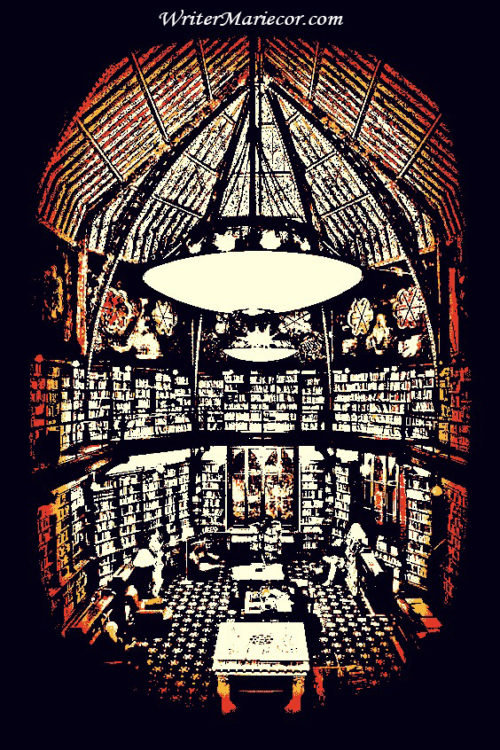 Here is a spiral staircase.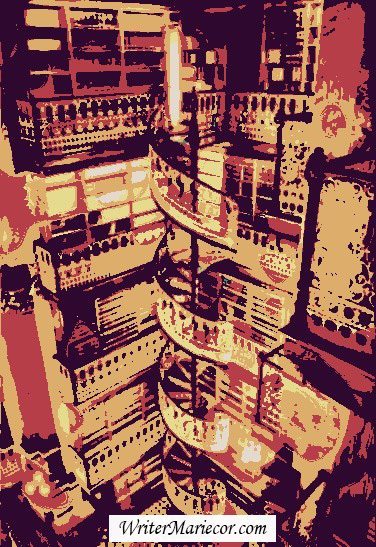 And here is a staircase landing amidst bookshelves.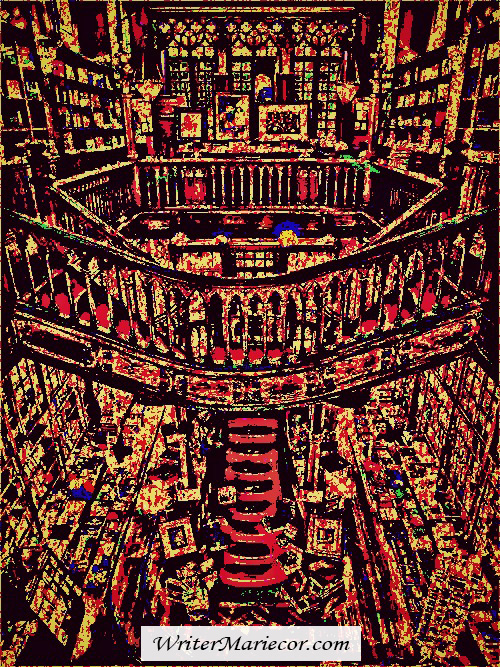 Do you remember the old card catalogs?  Here's a nostalgic reminder of them.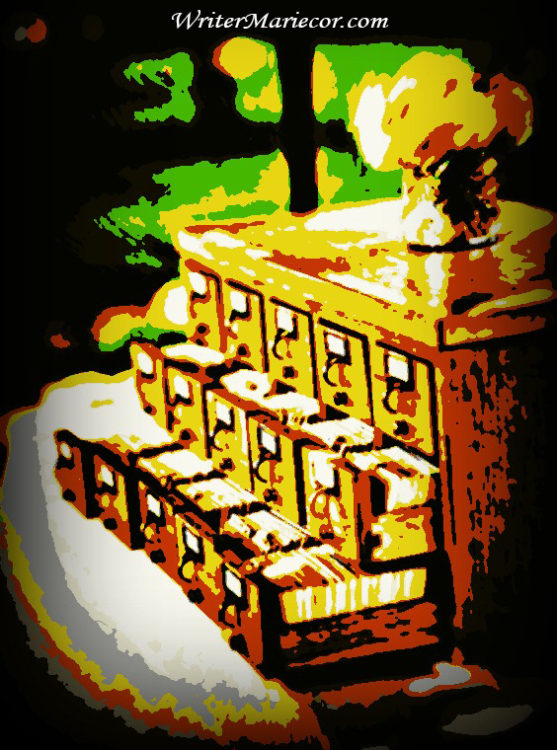 If the library conjures up images of reading windows, here's one of my oeuvres incorporating that imagery.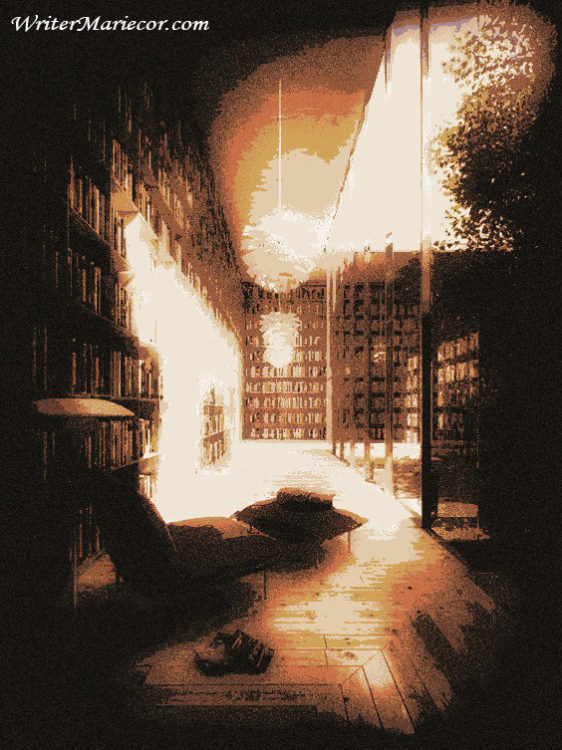 And finally, if you long for Old School stack searches, here's one of mine for you to enjoy.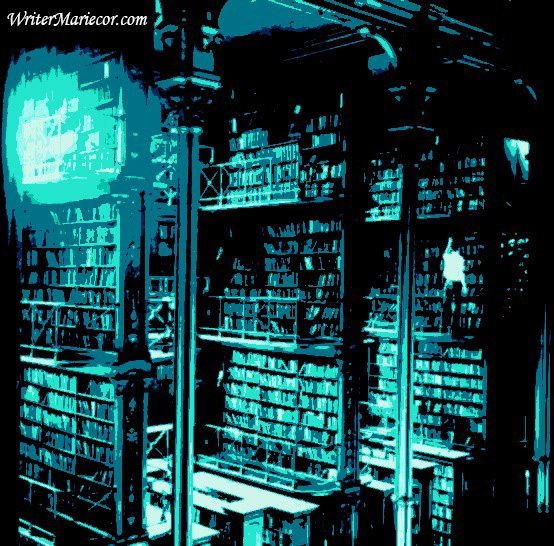 If you like this article, be sure to pin my digital art pieces and follow me on Pinterest.  And, also follow me on Twitter to keep up-to-date with my latest blog posts.