Super Bowl Game Day Grub idea using PepsiCo products
It's Super Bowl time, and that means a call for tailgate table and gridiron grub ideas.  What better inspiration for your Game Day fare than from some trusted products from PepsiCo.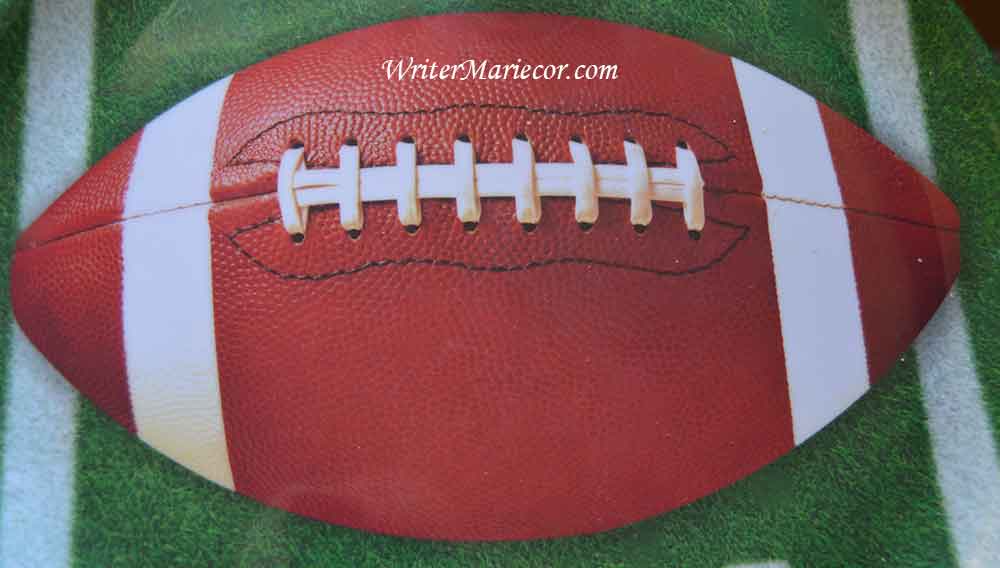 Tostitos chips are part of the PepsiCo product family.  They've got that time-tested crunch and mouth-watering taste that folks rely on for a Super Bowl Game Day Grub appetizer.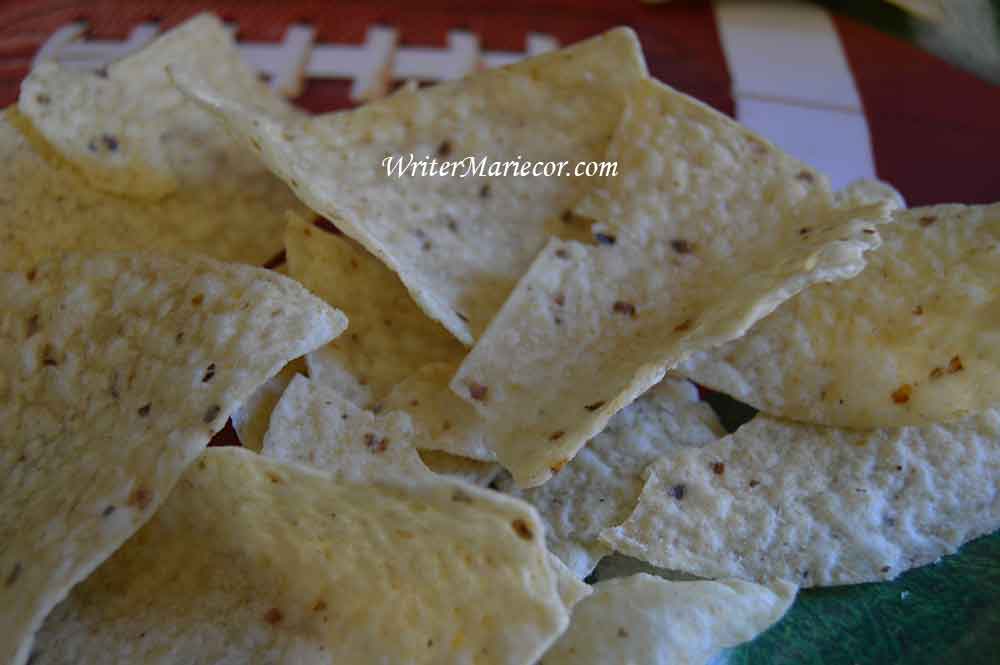 In need of some dipping sauce?  Sure you can have salsa to go with Tostitos chips.  But PepsiCo has another option for dipping fun:  Sabra Hummus.  Hummus is a Mediterranean-style spread that's both delicious and healthy!  One of our favorite flavors is Sabra's Sun Dried Tomatoes Hummus, seen here.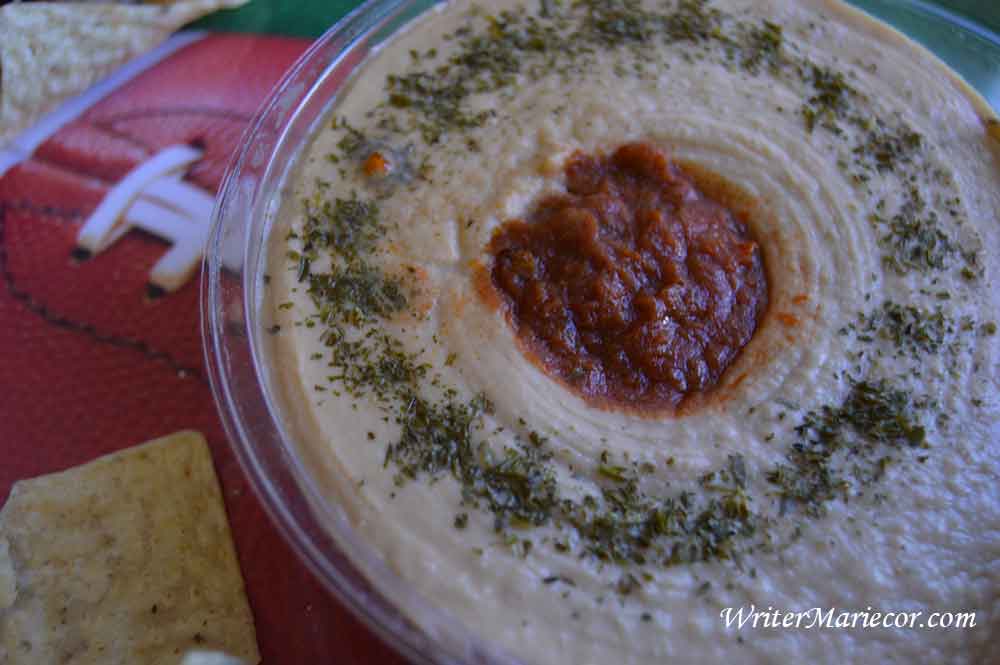 But why stop at just Tostitos chips and Sabra Hummus?  Why not go all out for your Super Bowl Game Day Grub with something extra?  Because hummus is a Mediterranean-style spread, adding more of a Mediterranean flair to your Game Day grub is just the ticket you need for a more memorable Super Bowl snack.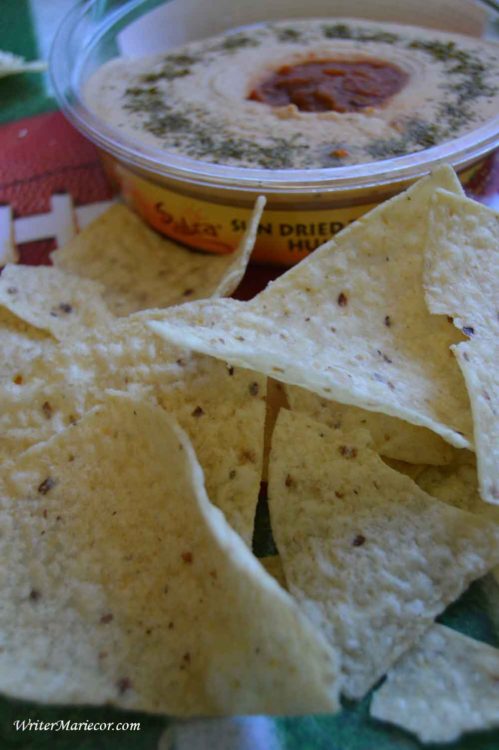 Here's my recipe for Shrimp and Greek Salad On Tostitos for a more flavorful Super Bowl tailgate or homegate fare.
SHRIMP AND GREEK SALAD ON TOSTITOS
Ingredients:
Grilled Shrimp
Diced Tomatoes
Diced Lettuce
Sabra Sun Dried Tomatoes Hummus
Tostitos Chips
Crumbled Feta Cheese
Sliced Olive Halves
Directions:
Grill shrimp in butter to one's liking.
Set Tostitos chips on plate.
Smear one side of each Tostitos chip with a small dollop of Sabra Sun Dried Tomatoes Hummus.
Place one grilled shrimp atop each Tostitos chip (can add more to your liking, if preferred).
Add sprinkling of diced tomatoes, diced lettuce, and crumbled feta cheese on top of the shrimp-on-hummus-and-Tostitos-chip.
Add a sliced olive half (or more, if preferred) on top for garnish and flavor.
Serve during the game.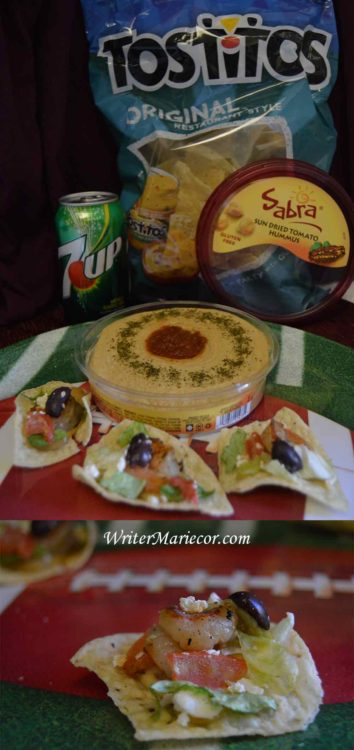 Enjoy your Super Bowl Game Day grub, and I hope your favorite team wins!